KC Rising Pillar
Effective, accessible transportation and
internet options open doors
to economic mobility.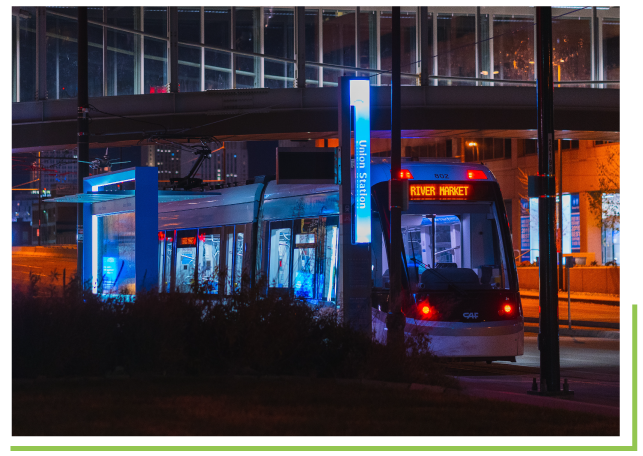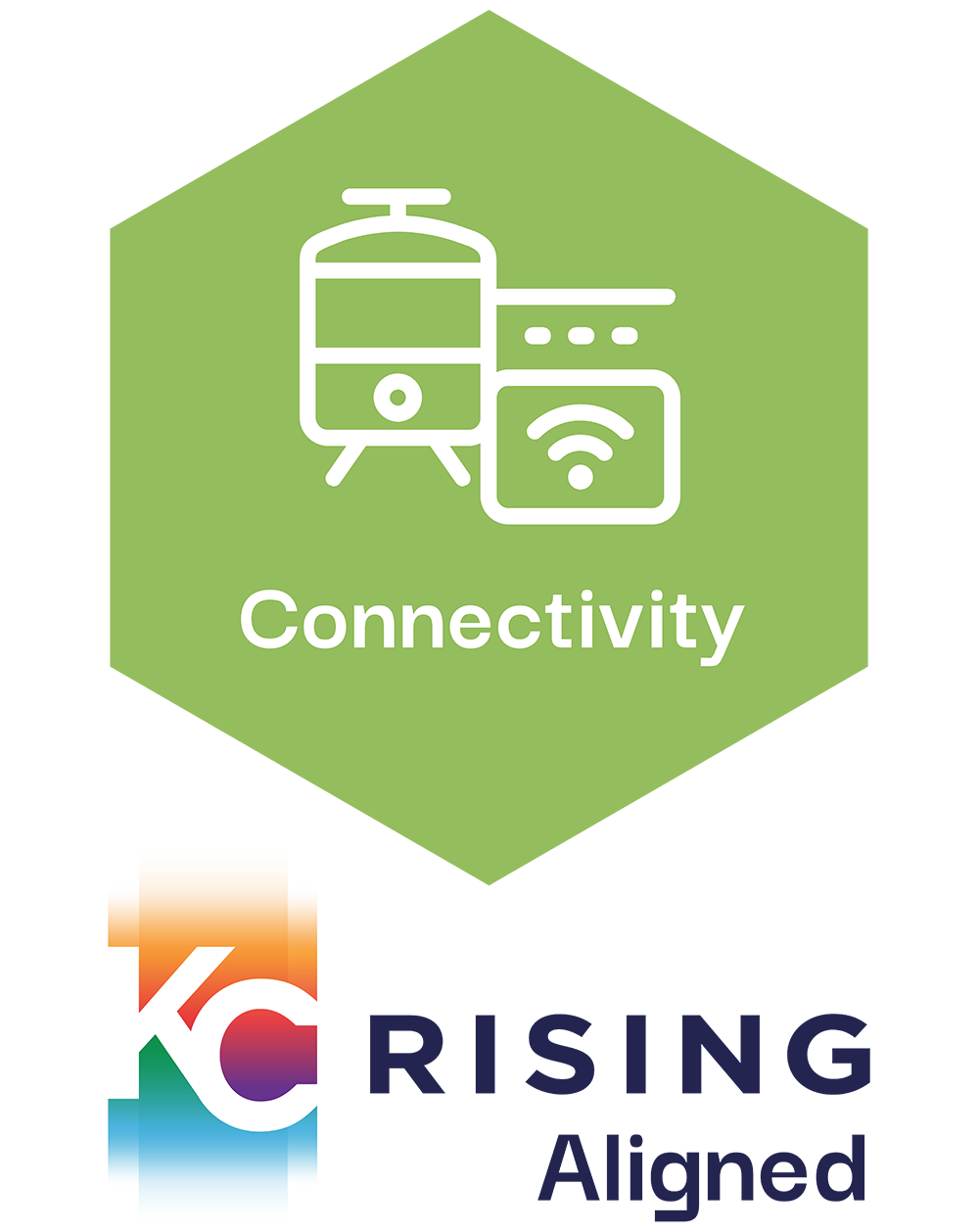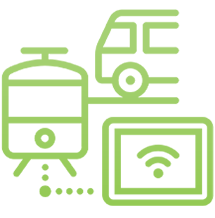 Connectivity
Learn more about this Pillar.
Of the million jobs in the KC metro area, only about half are located within a quarter-mile of a transit stop. Sprawling urban footprints, fragmented public funding, and a lack of widespread connectivity serve as barriers to a city's advancement. But KC has the chance to harness current momentum toward true regional access, based on integrated transit and broadband solutions that reach across state, county, and district borders.
The time has come to bridge the digital divide. The explosion in remote working, training, and learning has made reliable, affordable high-speed networks even more essential, on a level with other public utilities. The need for universal access, skills, and equipment holds true across the region – from rural areas to urban, from startups to schoolchildren.
As KC grows, creative thinking can help us avoid further congestion, environmental harm, and the geographical isolation that can splinter a region.
Thoughtful land use policies must be put into practice, alongside investment in more seamless, multimodal transit options and authentic collaboration between industry, individuals, government, and civic institutions. This is how we will ultimately connect earners with jobs, learners with educators, neighborhoods with amenities – through pathways both efficient and equitable.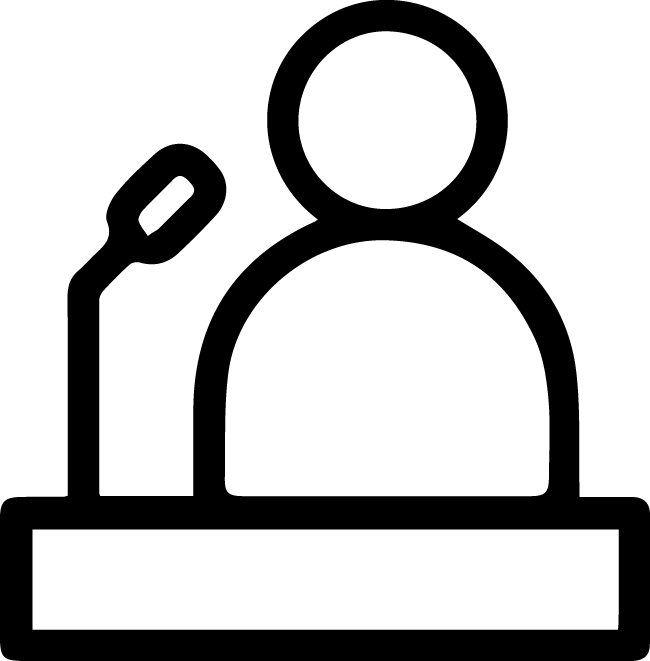 Connect with a Speaker
Have a Representative from KC Rising come and talk to your class, organization, or company!