Kansas City Innovation District Study
Innovation districts are campuses that seek to bring together entrepreneurs, education institutions, students and corporations to spark unique collaborations that result in economic activity. Identified as a needed initiative by the KC Rising Ideas & Innovation Leadership Team, the Civic Council helped fund a study to assess the potential strengths, challenges and necessary next steps for a new innovation district in Kansas City.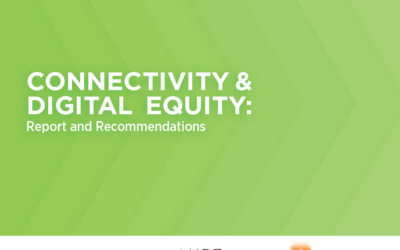 Access to the internet has become a fundamental asset that all Kansas City area households require in achieving economic prosperity. A recent study by KC Rising highlighted the increased importance for all households to have a reliable, affordable connection and computer devices for access to education, employment and health. The COVID-19 pandemic made this need more urgent, with over 100,000 area households currently without broadband subscriptions and computer devices to enable these meaningful uses. While many neighborhoods and communities show high numbers of households with internet subscriptions and devices, many urban core neighborhoods, small outlying communities, and rural areas lack such access.