KC Global Design is a collective of leading design firms based in the Kansas City region. Home to more than 500 architecture, engineering, and construction firms, including some of the most significant firms in the building industry, Kansas City truly is the world champion of design. KC Global Design focuses in on three primary areas – awareness, talent, and innovation – to promote this message. KC Global Design was an initial effort of #KCRising to elevate traded sectors where KC is competitive in the global marketplace.
Rich Smith serves as co-chair of KC Global Design's executive committee and CEO of Henderson Engineers. Rich will share a bit about how KC is the premier center for design:
I have spent most of my life in the Kansas City area, and my whole career as an engineer – it brings me great pride to be part of an effort that is elevating the design community and brings global recognition to KC. The work we do every day is rewarding.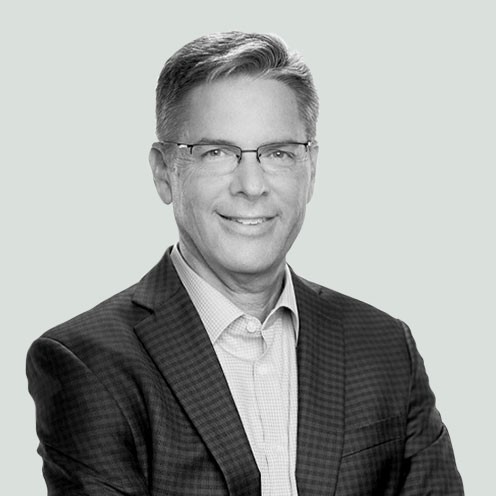 Henderson Engineers, the firm where I serve as President and CEO, was a founding member of KC Global Design (KCGD). While all three of KCGD's focus areas are critical to the success, innovation is the area where I personally believe there is great opportunity for collaboration to catalyze growth and evolution in the industry. In today's modern world, innovation is often synonymous with a "faster, better, stronger" mentality – always trying to answer what's next and constantly considering how new technologies, methods, or ideas can revolutionize how we do our work.  Innovation is a regular topic of discussion throughout Henderson; finding ways to innovate our designs, our processes, and the client experience is at the center of our firm's strategic plan. How can we innovate complex or nagging problems where no one is necessarily solely responsible? KCGD is taking ownership of how to address these issues that make sense for the industry and communities.  That kind of collaborative leadership is at the heart of KCGD.
Our KCGD innovation workgroup, which consists of representatives from our member firms and community leaders from partners like Kansas City Design Center, Keystone Innovation District, and KC Digital Drive, is focused on four major projects. Below is a high-level overview of each one:
In partnership with Keystone Labs, KCGD is working to disrupt architecture, engineering and construction (AEC) and define the infrastructure of tomorrow. We're also looking at application of new technology to drive and inspire change.
KCGD is also helping to provide support for the regional Climate Action Plan. This is an area that I personally believe should be a cornerstone of all innovation efforts within our industry, as the AEC is uniquely suited to address climate change concerns in a major way. Changing the way we build and the materials we use can have an impact on not only building resiliency, but also sustaining our natural resources for generations to come. While KCGD is not driving this effort, our collective is working to elevate the plan and develop case studies for the furthering of this cause.
We're also exploring the public realm in and its impact on our overall well-being, quality of life, and economic success as a region. COVID caused all of us to rethink how we use space and how people interact. We are creating design solutions to envision new civic and commercial possibilities. We are creating demonstration projects to encourage this future vision.
KCGD is also striving to improve investment in urban redevelopment by using technology to map the underground infrastructure and ways to share this data. When it comes to development in urban spaces, one of the greatest barriers is what many refer to as the "known unknowns." What old infrastructure is lurking below the dirt? Old sewer, steam, gas, fiber, and even trolley lines, as well as collapsed foundations from previous buildings and miscellaneous items like refrigerators, couches, etc. can all mean safety concerns and even threaten to shut down a construction site. These "threats" can be costly in both time and money. Much of the information needed to mitigate these threats exists, but it is mostly siloed by entities, both private and public. We have established a defined goal of mapping this information in a way that's collaborative and accessible. We are still early in the process and working to overcome barriers to success. But, perseverance is what innovation is all about, right?
Innovation often conjures up thoughts and visions of the future, but my perspective is that innovation should also be about the right now. Rather than always striving to come up with the next game changer, we can also look for ways we can create a better, more efficient, more effective today. When we can streamline existing processes and alleviate common stumbling blocks, it allows us all time and space necessary to advance larger innovative goals and initiatives.
Please contact the KCGD executive director Mary McCann if you would like to learn more about our work or get involved in the collective. She can be reached by email at mary@kcglobaldesign.org.