At KC Rising Horizon 2021 we asked participants to commit to building "radical social capital" across neighborhoods, race, gender and socio-economic status. Social capital is the "glue" of community and helps people to not just get by, but also get ahead.
The Working for Youth initiative was a featured effort that provides summer work experiences to youth, ages 14 to 18, who live east of Troost Avenue. This effort was supported by 33 community partners and led by a coalition of three nonprofits (Hire KC, Entrepreneurship KC and KC Common Good). The experience focused on building students' work experience and expanding their professional networks, helping to set them up for success in pursuing career opportunities.
According to a report from KC Common Good, 427 young people in the program were provided a summer job through 89 partnering employers in 2021. In addition, 73 percent of students placed in a small or minority-owned business received a stipend funded by the community for their participation. This doubled organizers' initial estimates of both program partners and employed youth – a testament to the power of our KC community!
Student participants reported:
95% of interns surveyed would return for an internship
25% of youth reported that after their internship was completed, they were interviewed and/or hired by their host company
50% of the youth were between 14 to 16 years old
Source: KC Common Good
KC Rising continues to ask you to reach beyond your regular social circle to build "radical social capital" and make new connections. The KC community must also continue to build opportunities for youth during both the school year and the summer. One opportunity for engagement is through Real World Learning (RWL).
The RWL team works alongside community organizations, such as KC Common Good and Entrepreneurship KC, on all parts of the explore, engage and immerse continuum. Through these networks, superintendents, business leaders, district principals, teachers and intermediaries connect and collaborate to prepare our youth for the workforce of today and of tomorrow. Learn more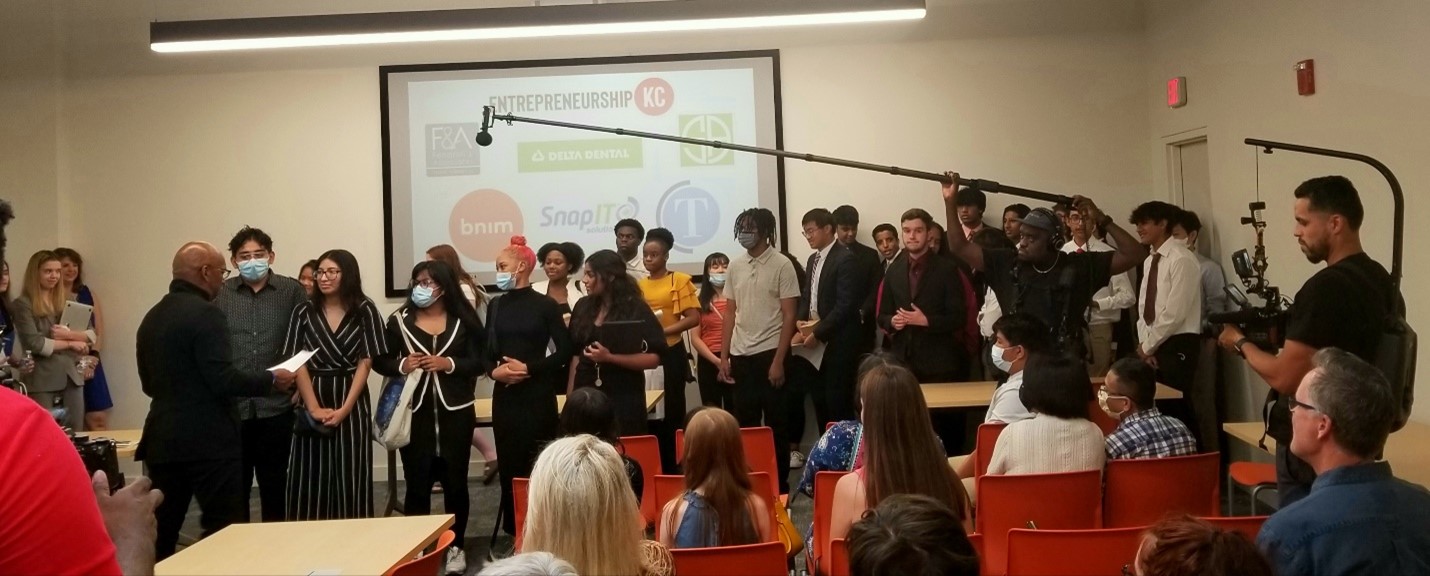 Youth presenting at the Entrepreneurship KC event. (Photo provided by KC Common Good.)